Web Applications are the engine room of business in the internet age. These seemless blends of form and function provide a practical meeting place and an efficient work space.
Today's growing corporations embrace the opportunities afforded by the web. They know that data enabled features, instantly recognisable branding and global market reach lift them above the pack.
Intechrity has been in the business of supporting companies in Albury Wodonga and beyond for over 8 years now and can help you build a custom web applications that is an exact fit with your business, unlocking your business potential.
Leading businesses use
online sales and marketing
customer relationship mgt
business database facilities
supply chain integration
file sharing and collaboration
Our proven software platforms and stylish corporate design will deliver the outstanding results you need.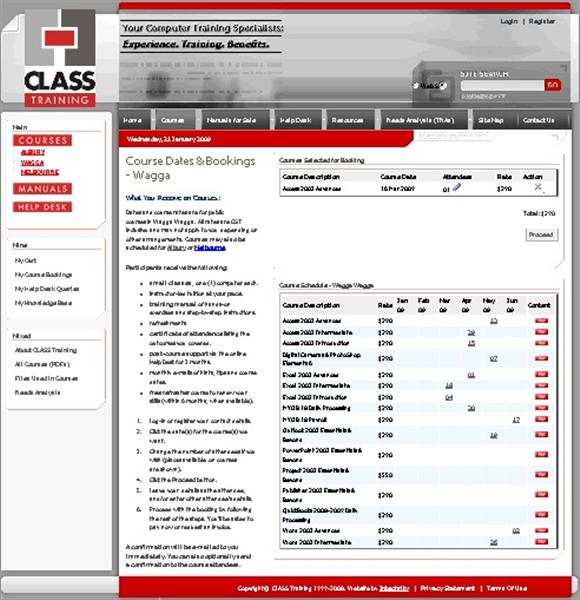 Good example: the CLASS Group website (above).This enterprise website is the central business system for a modern technology training operation. It includes an integrated client database, course booking management, knowledge-base, help desk, online store, facility booking, content management system, automated& email communications and reminders, training needs analysis, tips & tricks and more!